Copyright © 2016 NCD All Rights Reserved
1st Biennial
June 13-19, 1988: Malcolm, NE - Oak Branched State Park
300 people - 6 States

2nd Biennial
June 11-16, 1990: Buena Vista, CO - Crazy Horse RV Resort
100 people - 4 States

3rd Biennial
June 14-21, 1992: Hill City, S.D. - Mt. Rushmore KOA
110 people - 9 States

4th Biennial
June 20-26, 1994: Hollister, CA - Casa De Fruita
635 people

5th Biennial
June 17-23, 1996: Salina, KS - Sundowner West
213 people - 11 States

6th Biennial
June 15-21, 1998: Yankton, S.D. - Lewis & Clark Lake
330 people - 22 States

7th Biennial
June 12-18, 2000: Hinkley, MN - Grand Casino RV Resort
511 people - 25 States

8th Biennial
June 16-23, 2002: Buelton, CA - Flying Flags
559 people - 25 States

9th Biennial
June 14-20, 2004: Amana, IA - Amana Colonies RV Park
716 people - 30 States

10th Biennial
June 11-18, 2006: Hastings, NE - Adams County Fairgrounds
410 people - 25 States

11th Biennial
June 15-21, 2008: Claremore, OK - Will Rogers Downs Casino & Campground
312 people - 21 States

12th Biennial
June 13-19, 2010: Goshen, IN - Elkhart County 4H Fairgrounds
568 people - 30 States

13th Biennial
June 17-23, 2012: Lebanon, TN. - James E. Ward Wilson County Fairgrounds
416 people - 31 States

14th Biennial
June 15-22, 2014 - Amana, IA. - Amana Colonies RV Park
426 people - 31 states​

15th Biennial
June 19-25, 2016 - Hutchinson, ​Kansas - Kansas State
Fairgrounds​
Hosted by Mid Kansas Deaf Campers

16th Biennial
June 17-23, 2018 - Arkansas
Hosted by Arkansas Deaf Campers

17th Biennial
June 21-27, 2020 - Wisconsin
Hosted by Wisconsin Deaf Campers​​
​​​
SUMMARY OF NATIONAL CAMPVENTION OF THE DEAF HISTORY
Our minutes as recorded reads that National Campvention of the Deaf was created on June 21, 1986 at Wilson State Park campground at Wilson, Kansas by campers from four states, Nebraska, Kansas, Colorado, and Wyoming. The minutes as read states there were no officers and Richard Kerby was the organizer (chairman), and pro-tem secretary was Donna J. Mog. NCD is grateful to Richard Kirby as well as Donna Mog also four camping clubs for creating NCD.

The first organized NCD campvention no. 1 was hosted by Nebraska's Hillibillies Deaf Camping Club at Branched Oak State Park in June 13 to 19, 1998 in Nebraska with officers and by-laws.
The first NCD newsletter was started in year 1994 with Karen Kerby of Ellsworth, Kansas as editor.

NCD's first logo for NCD banner was introduced at the NCD Campvention 2000 at Minnesota and the logo & layout for the banner were approved. The logo winner was Norman Weverka also Nebraska Hillibillies who did a lot of work on banner. The banner designed represents all deaf campers in the United States of America.

The first NCD's banner was displayed at California NCD Campvention in year 2002.

The first NCD's motto, colors, and mission statement were adopted in year 2004 at Amana, Iowa.

Our motto is : United Deaf Campers of America

Our colors are: red, white, and blue

Our mission statement is: The misson of Nation Camper of the Deaf (NCD) is to promote, protect, and preserve the rights of deaf campers in America.
NCD's first membership cards for members were printed and passed out after 2004 Iowa Deaf Campvention.

The first permanent NCD website was created in Indiana in year 2005. NCD website was transferred to Tennessee in year 2006 with a new deaf webmaster by Steven Reardon.

National Campvention of the Deaf was incorporated in the state of Kansas in year 2005.

Preservation of NCD's history will continue in the years to come.
Founded in 1986 at Wilson Lake, Kansas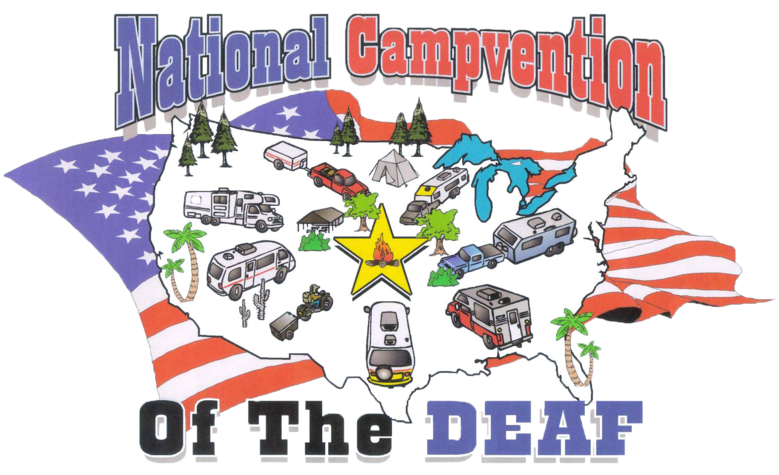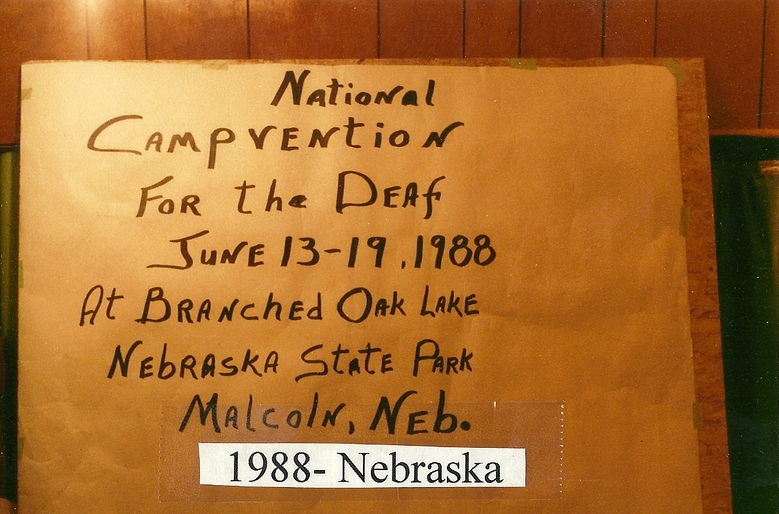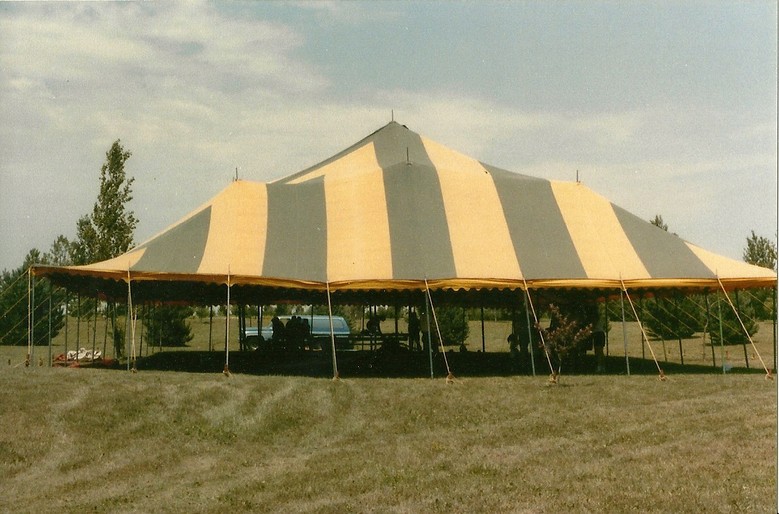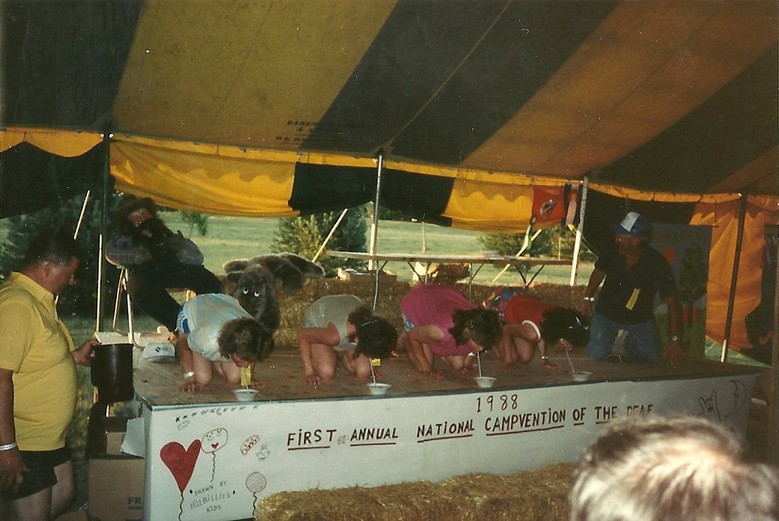 Photography by Ray Morris
Photography by Ray Morris
Photography by Ray Morris